Turn your passion for fashion & helping others into a rewarding career.
Become a personal stylist with our self paced online course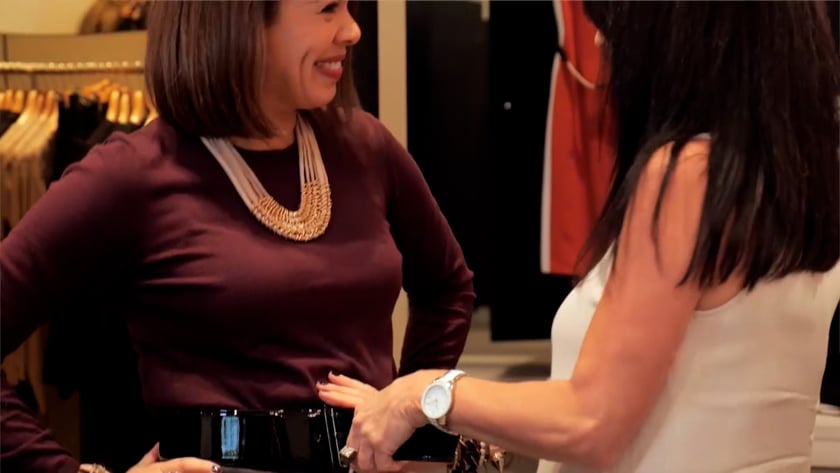 Get paid to help others feel great in what they wear
Enjoy being your own boss
Work when you want to suit your lifestyle
You get to play with fashion every day!
You cannot help but improve your own style when you learn to be a personal stylist
---
Gain insights of 20 years of personal styling experience and start your very own business shopping, styling and changing people's lives!
Ultimately, it's about making confidence accessible to everyone, improving style for both men and women of all ages, races, sizes and incomes.
This course is for you if you want to explore style & fashion for your personal interest, a rewarding career or both!
---
Personal Styling
— a fast growing industry
As an industry, personal styling is reaching year on year growth.
There's a perception that personal styling is for celebrities, however, this is just a tiny fraction of the people using personal styling services. Of course the fashion industry is in need of quality trained personal stylists, however, people from all walks of life with many, many different reasons, motivations and requirements seek the specialist support of a personal stylist.
Personal Shopping
Professional Wardrobe Support
Personal Branding
Style Advice
Colour and Fit Support
Work with purpose and passion in your new life and career.
This is your opportunity to study with an industry leading education provider and learn from Australia's premier personal stylist.
Professional Styling Academy
— be the best, learn from the best
The Professional Styling Academy is the industry leader in personal styling. It teaches the skills to style others with compassion and heart and provides relevant and practical hands- on content. You'll learn the proven method to style clients as well as run a successful styling business — if that's where your passion lies.
You see, completing the course opens new doors — to new careers, and to new lives. Some graduates move straight into a styling career, whilst others apply the skills and expertise they learn in the course to their existing careers or to meet their professional aspirations and enhance their employability.
Meet your educator
Cindy Newstead is Australia's most experienced personal stylist having personally carried out more than 8,000 personal style consultations. Not only that: she's also trained over 1,000 personal stylists. Cindy is a nationally recognised authority when it comes to fashion and styling – and we're offering YOU an opportunity to study and learn from the best in the industry.
Experience from OVER 8,000 personal consultations
Official Stylist for Chadstone The Fashion Capital
Owns the largest styling business in Australia
First and only stylist to open a PRIVATELY-OWNED styling suite in a shopping centre
Published Author
NLP Master Practitioner
Creates & facilitates her own major runways
Founder of Shopping & Relaxation Tours to Vietnam since 2014
You deserve creative, fulfilling work, but you're not sure how to move past from where you are now, to where you want to be.
Having trained over 1000 students that have changed their lives through our professional styling program, we can show you what it takes to:
Turn your passion into a career you love.
Build the skills, expertise, systems and processes to run a thriving personal styling business.
Feel less stressed and overwhelmed trying to have a balance between your family life and a rewarding career.
Translate your desire to help people and make a difference into a successful work life.
Love Your Work
You can create a work life that's rewarding and lucrative, whilst still being there for your family and having room in your life for your passions.
Our online home study personal stylist program shares the professional and technical expertise and skills Cindy has developed from almost twenty years of working as Australia's leading stylist and foremost style expert. Let Cindy show you how to transform your career, and transform your life.
---
Complete Certification Program
The Professional Styling Academy Online Certification course provides contemporary, cutting edge training that meets the needs of an evolving industry. The content is relevant and based on practical, hands-on content delivered by an industry leader.
6-week PSA certified course that can be completed at your own pace with 12 months access to content.
12-month access. Download Course Booklets and worksheets.
Become a Personal Fashion Stylist in just 6 weeks or take up to 12 months – study when you want, how you want with 12 months access to our self paced course.
Here's what you'll learn:
Course Support
12 months of access to monthly live Q&A webinars. 
You will be supported with a 12-month LIVE MONTHLY Q&A WEBINAR subscription where you can ask questions on any topic. Perfect for help when growing and developing your personal styling business concept or help with questions you may have as you start working with clients, or just to stay involved and motivated by listening to your peers and their progress.
Lifetime access to our PSA Graduates forum.
With lifetime access to our PSA graduates forum you can tap into our PSA Graduates for endless peer support and inspiration.
Meet Our Graduates
Our course can help you live your dream life as a Personal Stylist
No experience? No worries!
Our course was created with beginners in mind so that you too can use the unique and proven styling system & business model behind the amazing growth of the largest personal style consultancy in Australia.
Live your dream life as a Personal Stylist making a difference in the lives of others every day with fashion and heart.
"The experience was amazing."
~ PSA Graduates
"Amazing course, best choice of my life."
Kate Hastings, PSA Graduate
Don't be afraid of walking into a group of unbelievably well-dressed fashionistas: all our students are exactly like you: looking for the tools to start their own styling business.
Our course is for people who love to dress the everyday person. You do not need a background in fashion, nor do you need any kind of experience.
Cindy will prepare you for a career as a successful Personal Stylist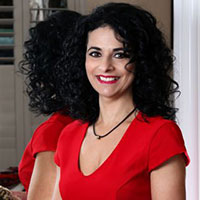 Cindy is such an inspirational person, her passion is infectious. Cindy is full of knowledge and is generous with sharing it. By being part of both styling courses with Cindy and the Professional Styling Academy, it gave me the confidence to pursue my passion. I'm now running my own personal styling business and loving it.

The support didn't finish at the end of the course, it continues with monthly stylist meetings where Cindy shares her experiences and the current fashion trends and also gives us stylists the opportunity to ask questions and learn from each other.

If you're considering a career in personal styling Cindy is the person to learn from.


Antoinette Stonham, PSA Graduate
Founder of Allaboutstyle
Become a Certified Personal Stylist
Join us now to transform your look, life and career in just 6 weeks with our ground-breaking online personal styling short course.
We are going to provide you with the very real skills to make a huge change in your own life and the lives of others.
When you join us, you will have access to the most comprehensive online personal styling short course in the industry.
Online Course Details
---
Want to get started now?
Select your pricing option and get instant access.
12 Monthly Payments
12 x AUD $233 monthly payments
Online personal stylist course 12 mth access
12 mths access to monthly live Q&A webinars
Lifetime access to our PSA Graduates forum
6 Monthly Payments
6 x AUD $440 monthly payments
Online personal stylist course 12 mth access
12 mths access to monthly live Q&A webinars
Lifetime access to our PSA Graduates forum
Full Price
AUD $2499 One-Time Payment
Online personal stylist course 12 mth access
12 mths access to monthly live Q&A webinars
Lifetime access to our PSA Graduates forum
FREQUENTLY ASKED QUESTIONS
How do I get clients? Is there work out there?
Absolutely! We know firsthand through our styling business! Style With Cindy is Cindy Newstead's very own Australia wide styling company that has stylists working 7 days a week with clients booking weeks in advance. Cindy has personally completed over 8000 styling sessions with clients and continues to recruit stylists from her academy into the business to meet demand.
It's a fact of life everyone needs to get dressed. Like it or not, at some point we all make decisions on what we are going to wear every day, how we are going to communicate our inner selves outwardly and how much we invest in clothing.
For a fun exercise to fully grasp the potential client base, simply have a think about friends, family, colleagues, acquaintances, or anyone in your orbit who could benefit from outsourcing their shopping and styling needs. The reasons are endless, a lot of people don't have time, style know how, confidence or motivation to go shopping.
A good stylist knows how to explain what they can offer to make someone's life easier, how they will transform their wardrobe and ultimately their life. Not only that, how a stylist will save them money making purchases that they will wear over and over again. The best part? We are going to teach you how to do this in the styling course and how to get 5-star reviews and client referrals! Yes, it's that easy when you have an experienced and exceptional course facilitator and mentor.
What is the general demographic that does this course?
The great news is most of our students don't have a background in fashion, they are beginners just like yourself looking to elevate their own style and help others.
Honestly, there is no obvious demographic for our courses in terms of age, stage of life or personal circumstances – people come to my Professional Styling Academy for a ton of reasons.
The drive to help themselves or others improve their confidence mostly comes with lived experience, so rather than fresh out of school or university graduates we have a more diverse age range of participants.
Everyone completes the course for a different reason and wants to work in different areas, roles and or start their own business.
While we are so encouraging of you working for a business and have provided many a reference for retail, retail head offices and the like, we are most passionate about providing you the skills to start your own styling business and being your own boss!
If you want to work for a company where fashion is the product or service, your certificate is going to propel you as a front runner! Let's not forget businesses that may require a full time, part time, casual or contract stylist.
What can I do with this course after I have completed my certificate?
Well firstly, it's important to note most people want a career choice that enables them to run their own show on their own terms- no more nine to five, it's up to you how much or how little you do with your certificate.
Most graduates are most excited to get out there and start their own styling business.
They are incredibly passionate about the very rewarding side of personal styling; that of working with everyday people to enhance their style and build their confidence and create ease in their wardrobe.
Don't feel pressured to start a new career after our course (although it's hard not to want to)! Some students join our course because they want to enhance their own look and be better informed about how to present themselves, knowing that the way they style themselves now lets them down personally and professionally.
Others know that the way people present themselves has a massive impact on confidence and self-esteem, for better or for worse, and they want to be that person who helps someone feel better about themselves.
What career pathways are there for a personal stylist?
While our course will give you the skills to make money from your own personal styling business, the course can also provide inroads into many exciting avenues including:
Personal Styling with Clients
Personal Shopping for Clients
Wardrobe Styling & Organisation
Retail Positions
Boutique purchasing & styling
Fashion Head Office roles
Visual Merchandising
Image Consultancy
Corporate Styling
Commercial Styling including uniform
Advertising & Marketing
Photo Styling for fashion and lifestyle magazines
TV & Celebrity Styling
Public Relations
Wedding Planning
There are many different career pathways for personal styling and what our graduates love most is that they can use the skills to not only improve their own personal style but also in many different business models, part time, on the side or as big as they want to make it. You are in control!
What type of people book a personal stylist and what for?
Think of all the motivators in your life that have led to a rethink in your wardrobe or need for new purchases. Common clients include new mothers, someone returning to the workforce or starting a new role, those re-joining the dating scene, those who have had a change in body shape or size, those that really don't enjoy shopping, those on a budget, those who have made bad purchases in the past, those that aren't great with putting outfits together, the list is endless!
The principles we teach you in the course will transfer across every demographic whether it is corporate, celebrity, editorial you will have the skills to work with any client.
What type of services do Personal stylists offer?
Our most popular service is a Personal Styling and Shopping Expedition. Take your clients shopping to purchase a versatile mix and match wardrobe while teaching them the tips and tricks for dressing for their shape along the way.
Another popular service is completing a wardrobe audit in a client's home. A wardrobe audit is a really rewarding experience, culling what doesn't suit, mixing and matching what the clients have and creating a list of pieces to fill the holes in the wardrobe!
There are so many other services and experiences that you can create and tailor to your client's needs, it really is a matter of developing your services and offer around your demographic! We will show you how!
How much can a personal stylist charge?
How much a stylist can charge is relative to their experience, however starting stylists begin at $130 per hour. Our services at Style with Cindy are $330 for 2 hours for our stylists and $650 for two hours with our head stylist.
How long does it take to complete the course?
Designed to be completed in 6 weeks of flexible learning, you can now complete our 60+ hours of content, webinars, and exercises from the comfort of your own home in your own time.
How does the online course work compared to the face-to-face course?
Our famous face to face course has been expertly adapted to highly visual online modules that can be completed at your own pace. This means you can enjoy the benefits of our face-to-face course with the flexibility of learning when and where you like. Plus, you have the added bonus of 12 months access to footage and learnings for you to watch. Don't forget our interactive, fully editable stylist manual & the essential materials you need as a successful stylist are also at your fingertips. We replicate the exercises you would complete in class with your classmates via instruction to you, so you will need to get out there and do some recruitment of family and friends to volunteer instead!
How is the online course delivered? Is it videos or manuals?
Our course is delivered via a combination of pre-recorded video modules of both live footage from our face-to-face course and specialised footage filmed for the online course. We provide you with hands on exercises to complete and with your interactive stylist handbook it's all so easy to navigate!
Are there any assessments or exams?
At the end of each module there are a series of multiple-choice questions, and if you have completed the module and followed the exercises, they will be a breeze to answer!
Is this course government accredited?
Like other certificate short course providers, we decided against going down the government accreditation path. After consultation with accreditation bodies, rather than add additional modules not specific to personal styling, making our course more costly and lengthy, we have been able to create a course that focuses only on what you need to know, in a practical and cost-effective way.
Your certification with the Professional Styling Academy will prove you have trained with a respected provider of over 20 years in the industry. Plus your styling skills and five-star reviews will speak for themselves.
Does this course give you all the knowledge you need to work as a personal stylist and start a business?
Yes and Yes!
This course is a no stone unturned end to end essential plan of how to be an exceptional personal stylist and run a successful business.
Who better to learn from than a business owner of over 20 years industry experience with an Australia wide styling company?! Cindy walks the walk, shares her business model, how to get paying clients, how to style like a professional and openly shares the must do's and don'ts of running your styling business.