Turn your passion for fashion & helping others into a rewarding career.
Become a certified personal stylist in just 5 days.
Learn the skills to help people look and feel great and transform your life into the dream you have always wanted.
See next available course start dates below.
Why take a course to become a Personal Stylist?
People come in all shapes and sizes. They have different ages, personalities, tastes, lifestyles and budgets. And then there's the self-confidence and image issues: most women that sign up for a personal styling consultation need help beyond just picking out clothes.
It is up to YOU to make your client feel better about themselves – despite their background. And here's the good news: we can train you to do just that.
Most aspiring personal stylists have no idea what the job requires of them. We talk to tons of women who simply set out to become a personal stylist but find that the job takes way more knowledge and experience than they initially thought.
What if you could become a accredited professional in just 5 days?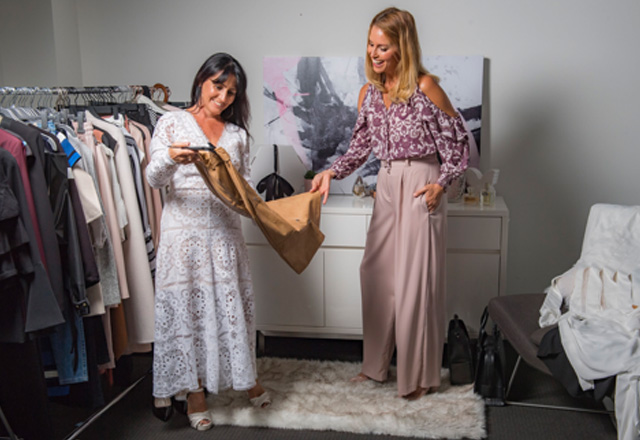 As a personal stylist you not only help people look great you also make them feel better too.
You get to be your own boss
Work your hours around your lifestyle
Best of all, you get paid to play with fashion everyday!
Spend just 5 days with Cindy and she will prepare you for a career as a successful Personal Stylist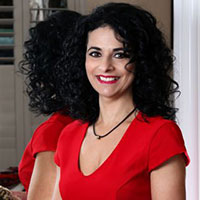 Cindy is such an inspirational person, her passion is infectious. Cindy is full of knowledge and is generous with sharing it. By being part of both styling courses with Cindy and the Professional Styling Academy, it gave me the confidence to pursue my passion. I'm now running my own personal styling business and loving it.

The support didn't finish at the end of the course, it continues with monthly stylist meetings where Cindy shares her experiences and the current fashion trends and also gives us stylists the opportunity to ask questions and learn from each other.

If you're considering a career in personal styling Cindy is the person to learn from.


Antoinette Stonham, PSA Graduate
Founder of Allaboutstyle
You won't walk out of the course with just a pretty certificate: you'll actually have the knowledge and skills to be a successful personal stylist.
This is far from a correspondence course that is filled with pages of theory. Styling is highly visual and requires much delicacy in the way you work with your clients, and so hands on training and experience, not just theory, is a must for a successful career.
What does a PSA course give you?
A PSA certification gives confidence and peace of mind in one of the fastest growing service industries in Australia today.
Industry proven method and skills:
Cindy's method is highly respected and has stood the test of time. As a pioneer of personal styling in Australia, Cindy is a sought-after personal stylist and the founder and director of the largest Personal Style consultancy in Australia.
Personal Styling Pathways:
While our course will give you the skills to make money from your own personal styling business, the course also provides inroads into many exciting avenues including:

Personal Styling with Clients
Personal Shopping for Clients
Wardrobe Styling & Organisation
Retail Positions
Boutique purchasing & styling
Fashion Head Office roles
Visual Merchandising
Image Consultancy
Corporate Styling
Commercial Styling including uniform
Advertising & Marketing
Photo Styling for fashion and lifestyle magazines
TV & Celebrity Styling
Public Relations
Wedding Planning
There are many different career pathway's for personal styling and what our graduates love most is that they can use the skills to not only improve their own personal style but also in many different businesses models, part time, on the side or as big as they want to make it. You are in control!
Meet Our Facilitator
Cindy Newstead is Australia's most experienced personal stylist having personally carried out more than 8,000 personal style consultations. Not only that: she's also trained over 1,000 personal stylists. Cindy is a nationally recognised authority when it comes to fashion and styling – and we're offering YOU a spot in a course that Cindy will be PERSONALLY facilitating.
Experience from OVER 8,000 personal consultations
Official Stylist for Chadstone The Fashion Capital
Owns the largest styling business in Australia
First and only stylist to open a PRIVATELY-OWNED styling suite in a shopping centre
Published Author
NLP Master Practitioner
Creates & facilitates her own major runways
Founder of Shopping & Relaxation Tours to Vietnam since 2014
Meet Our Graduates
Our course can help you live your dream life as a Personal Stylist
"My business is growing and growing because of Cindy & PSA"
Lucia ~ PSA Graduate
No experience? No worries!
Our course was created with beginners in mind so that you too can use the unique and proven styling system & business model behind the amazing growth of the largest personal style consultancy in Australia.
Live your dream life as a Personal Stylist making a difference in the lives of others every day with fashion and heart.
"The experience was amazing."
~ PSA Graduates
"Amazing course, best choice of my life."
Kate Hastings, PSA Graduate
Don't be afraid of walking into a group of unbelievably well-dressed fashionistas: all our students are exactly like you: looking for the tools to start their own styling business.
Our course is for people who love to dress the everyday person. You do not need a background in fashion, nor do you need any kind of experience.
The PSA post 5-day course essentials
you will receive
After course support with 12-Month FREE Bronze Mentoring to help get you started, giving you access to our Stylist support forum where you can discuss ideas, ask questions and network with other stylists.
12 months FREE access to Cindy's monthly 1-hour stylist group webinar. You won't feel alone in this group, it will continually inspire you and benefit your growth.
Imagine the confidence you will feel having an essential styling guide at your fingertips. Your course manual is your go-to essential reference for your styling future.
Including in depth notes and visual guides, the PSA manual has been developed by Cindy using her 17 years industry experience to make sure you have all the answers you need at your fingertips.
Benefits from using our Style Reinvention Templates and develop client questionnaires throughout the course which you can take away to implement from the very conception of your business.
Not only will you receive your Personal Stylist Certificate from PSA, you have Cindy's guarantee that she will be your reference for your participation and skill level to potential employers.
Apply now to bring your unique fashion eye to life!
We speak to everyone individually to ensure the course is perfect for you, and you are a perfect fit for our Academy.
Please complete the below form and we will contact you within one business day.
By submitting this form, you agree to our Privacy Policy
FREQUENTLY ASKED QUESTIONS
Is there enough work out there for stylists?
The personal stylist industry is growing quickly due to the general public's awareness of the benefits and acceptance of having a stylist, this has created a need for quality stylists. For fashion stylists there has always been a need in the advertising, editorial and runway industry.
How many students are there in each course?
We try to keep the numbers small and that is why most of the courses book out prior. Due to venue seating restrictions differing in each state, the certification course numbers range from 12 to 22.
Do you have advance courses?
We offer a number of courses that help and support the growth of stylists in all endeavors, levels and disciplines within the personal and fashion stylist industries.
Do You Offer Payment Plans?
We offer three and six month payment plans on all courses and mentoring programs.
Where are the courses held?
For Melbourne courses, they are held at the Novotel Glen Waverley and Chadstone The Fashion Capital. Sydney at Westfield Bondi Junction. For those in Brisbane and the Gold Coast they are held at Broadbeach and Robina Shopping Centre on the Cold Coast.
Are there any prerequisites to enroll in any of your courses?
While there are no prerequisites for each of the certification courses there is a short interview to ensure the course you are interested in is a perfect fit for you and our Styling Academy. To enroll in one of the mentoring or Masters Course you must have completed the certification course.